You can contribute to a campaign if it is still active.
In the top section of the page, click on the button to make a donation.


In case the campaign accept monthly donations, you can choose between making a one time donation or giving each month the same amount (you can stop at any time from your Okpal account).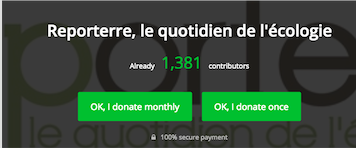 Clicking on the button will display a window where you can insert the desired amount and choose if your donation will be public, private or anonymous (See Will my name be displayed on the website ?)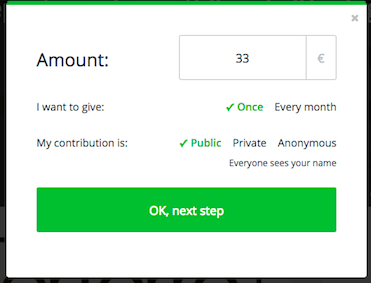 You will finally be redirected to a secured server to insert your payment information.